Pinterest users spend on online 15x more over Facebook users.
Of users agree that Pinterest is a place to get inspiration on what to buy.
Of consumers trust information and advice from Pinterest.
Pinterest is the 3rd most popular social network, behind only Facebook and Twitter.
Average order value from a customer is 2x higher when referred by Pinterest.
28.1% of users have a household income above $100,000.
YOU ALREADY KNOW PINTEREST DRIVES TRAFFIC AND SALES
What does it take to manage your Pinterest account each day to produce the kinds of results you've seen from the "big brand" case studies on Mashable and TechCrunch?
Browse & repost other people's pins
Comment other people's pins
"Like" other people's pins
Follow relevant accounts and boards
Reply to comments on your own pins
Optimize Pinterest backlinks to your business
Add and update boards for seasonal topics
Monitor trending topics in your niche
Oh yeah, and when you're done managing your Pinterest account, don't forget to run your business too! All joking aside, you've got a full plate as it is. But the numbers behind Pinterest don't lie. Pinterest users spend hours browsing for products they want in their lives. You know you can't ignore the Pinterest opportunity. That's where we come in.
CONTENT SOURCING
Targeted pins are the core of an effective Pinterest campaign and daily updating ensures your brand will be seen at Pinterest's peak hours. Each piece of fresh content we develop creates an additional touch point for consumers to discover your business.

GRASSROOTS ENGAGEMENT
Our grassroots engagement campaigns will encourage other Pinterest users to visit and follow your boards by starting conversations on targeted users' pins. Most Pinterest marketing efforts that fail have skipped this crucial, but time intensive step.

INTELLIGENCE REPORTING
You need analytics demonstrating how your audience is engaging with your content and your brand. With in-depth monthly reports, you'll know what resonates with your followers and what went viral. This intelligence is an insightful look into the minds of your customer base and is a perfect jumping off point for product ideas, blog posts and future marketing campaigns.
BOARD CURATION
Creating and curating boards that are both relevant to your market and keywords, as well as interesting and engaging to the Pinterest audience is a delicate balance our team excels at. A mix of about 4-10 boards on topics surrounding your business will be created and maintained along with seasonal and trending themes.
INFLUENCER OUTREACH
Knowing who the influencers in your niche are is essential to any social media campaign and entering their sphere of influence is even better. By following, liking and interacting with targeted, influential pinners your brand will gain exposure and reach.
RECIPROCAL MARKETING
Imitation is the sincerest form of flattery – and on Pinterest, "repinning" or re-posting someone else's content is both encouraged and seen as a compliment. In fact, most Pinterest posts are repins. Repinning presents another opportunity for your brand to be discovered by active pinners our team has targeted.
Don't have the time to maintain this kind of social presence each and every day? We'll do it for you!
PINTEREST STANDS APART
It's different than the other social networks. It's about commerce. It's about brands. It's about connecting willing customers with the products they want, they love and they want to share with their friends.
For business owners, cultivating your Pinterest presence isn't an option – it's a necessity.
Pinterest suits all industries. – FastCompany
Forbes.com
"Pinterest is for viewing and sharing things that people can buy. More so than Facebook, Twitter or Tumblr, Pinterest, when you boil it down, is about commerce."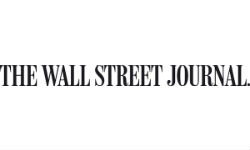 WSJ.com
"…content that Hearst puts onto Pinterest can resurface months later when people continue to discover it."
Wired.com
"[Pinterest] offers a huge opportunity to turn its "things I want to buy" essence into an e-commerce cash machine."
Inc.com
"…the bottom line is, Pinterest is being used right now to drive real revenue through e-commerce."
Bronze
Posted To Pinterest

10 New Daily Pins

3 Targeted Follows Per Week

1 Custom Viral Graphic Per Month

No Set Up fee

No Contract

24/7 Customer Service

Spam Removal

Detailed Monthly Reports
Silver
Posted To Pinterest

15 New Daily Pins

6 Targeted Follows Per Week

2 Custom Viral Graphic Per Month

No Set Up fee

No Contract

24/7 Customer Service

Spam Removal

Detailed Monthly Reports

Dedicated Account Manager
Gold
Posted To Pinterest

20 New Daily Pins

9 Targeted Follows Per Week

4 Custom Viral Graphic Per Month

No Set Up fee

No Contract

24/7 Customer Service

Spam Removal

Detailed Monthly Reports

Dedicated Account Manager

Reply To Fan Comments

Grass Roots Prospecting